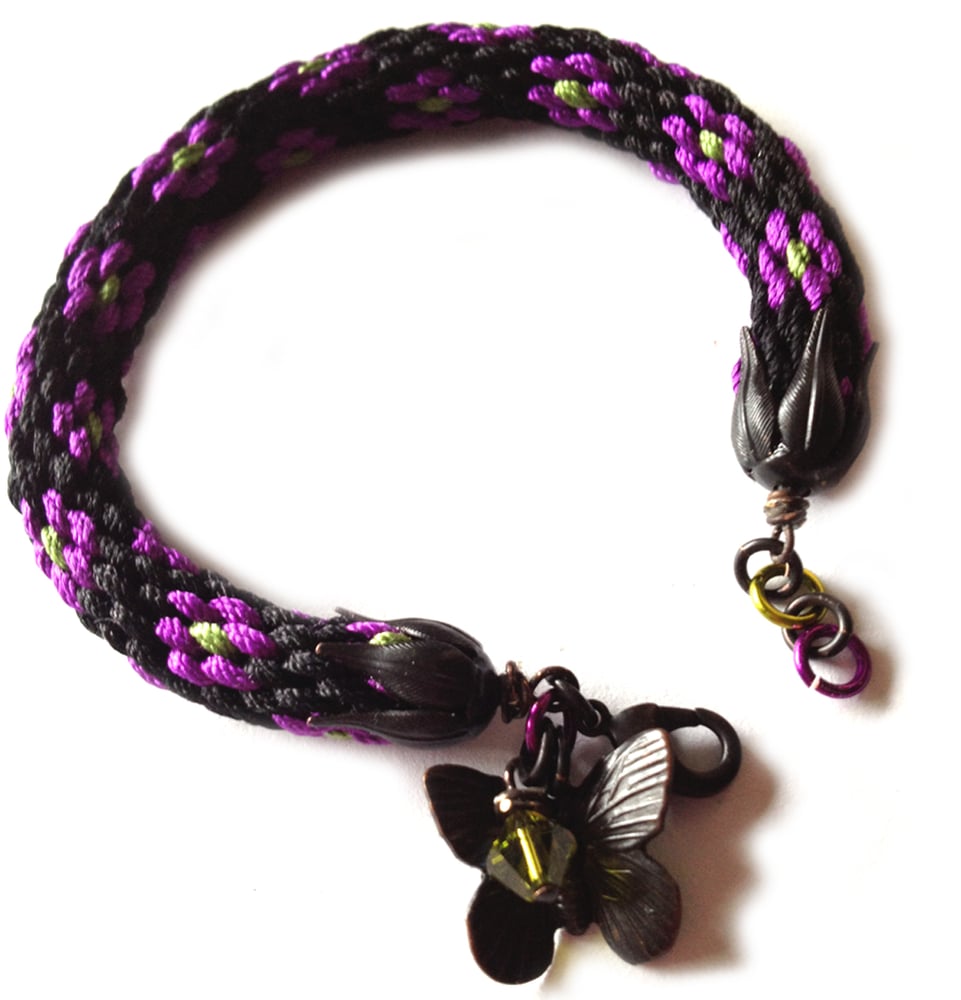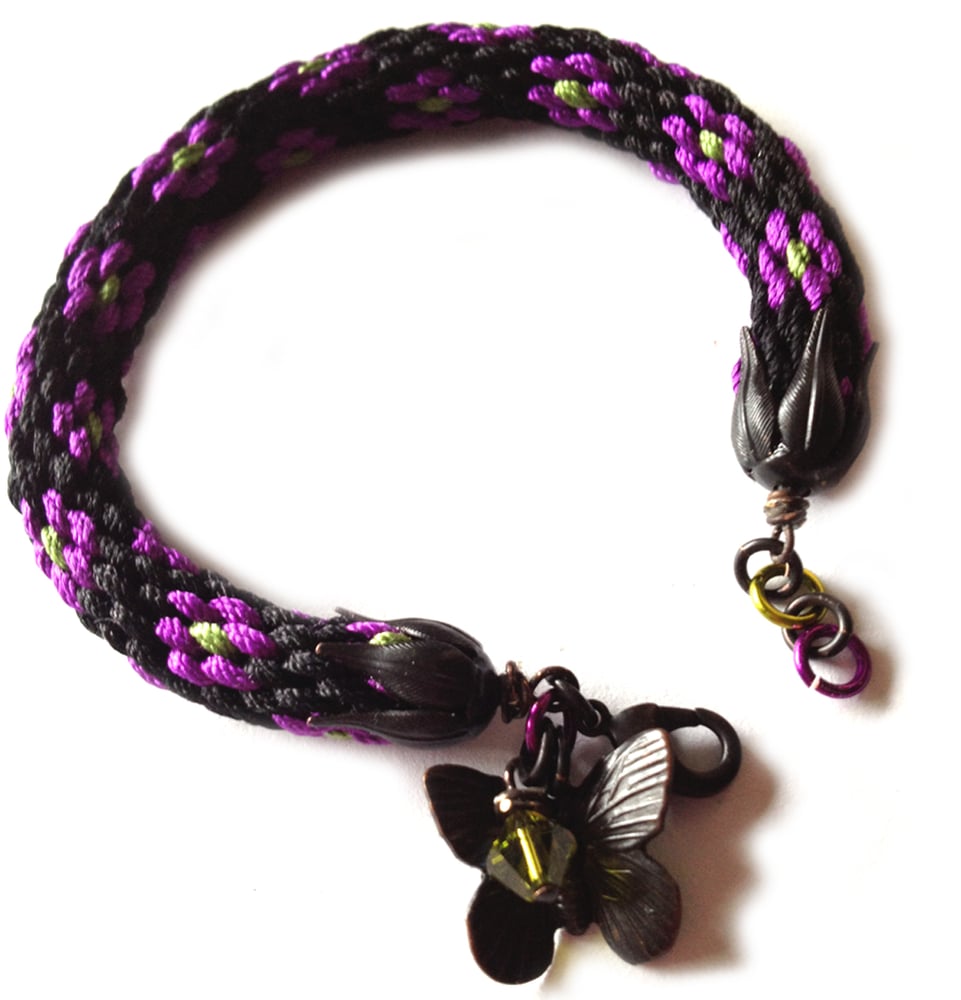 Svart blomst - silkearmbånd med messingdetaljer - silk bracelet with brass details
280,00kr
Armbånd flettet i 100% silke med blomsterendestykker, o-ringer og lås i svart messing, 18 mm sommerfuglcharm i messing og swarovskikrystall ved låsen.
Lengde (fra endestykke til endestykke): 16,0 cm (kan utvides til max 19,0 cm).
Farge: Svart med lilla og grønne blomster.
Tykkelse på armbåndet: ca. 8 mm.
Swarovskikrystall: Bicone 6 mm olivine. 18 mm sommerfuglcharm i svart messing.
Et nydelig armbånd som det kun finns et av. Alle messingdeler er fra Fallen Angel Brass og uten nikkel, bly og cadmium. De støpes og ferdiggjøres for hånd i USA.
Braided bracelet in 100% silk with black brass endcaps, lock and jump-rings. One butterfly charm and crystal by the lock. Braided by hand in Kumihimo technique.
Length: 16.0 cm/ 6.25", can be extended another 2.5 cm/ 1 inch.
Color: Black with purple and green flowers.
Thickness: Aprox. 1/3"
Crystal: Bicone 6 mm olivine. 18 mm black brass butterfly charm.
A beautiful bracelet, one of a kind. All brass parts are from Fallen Angel Brass and is entirely US made and contains no lead, nickel or cadmium.