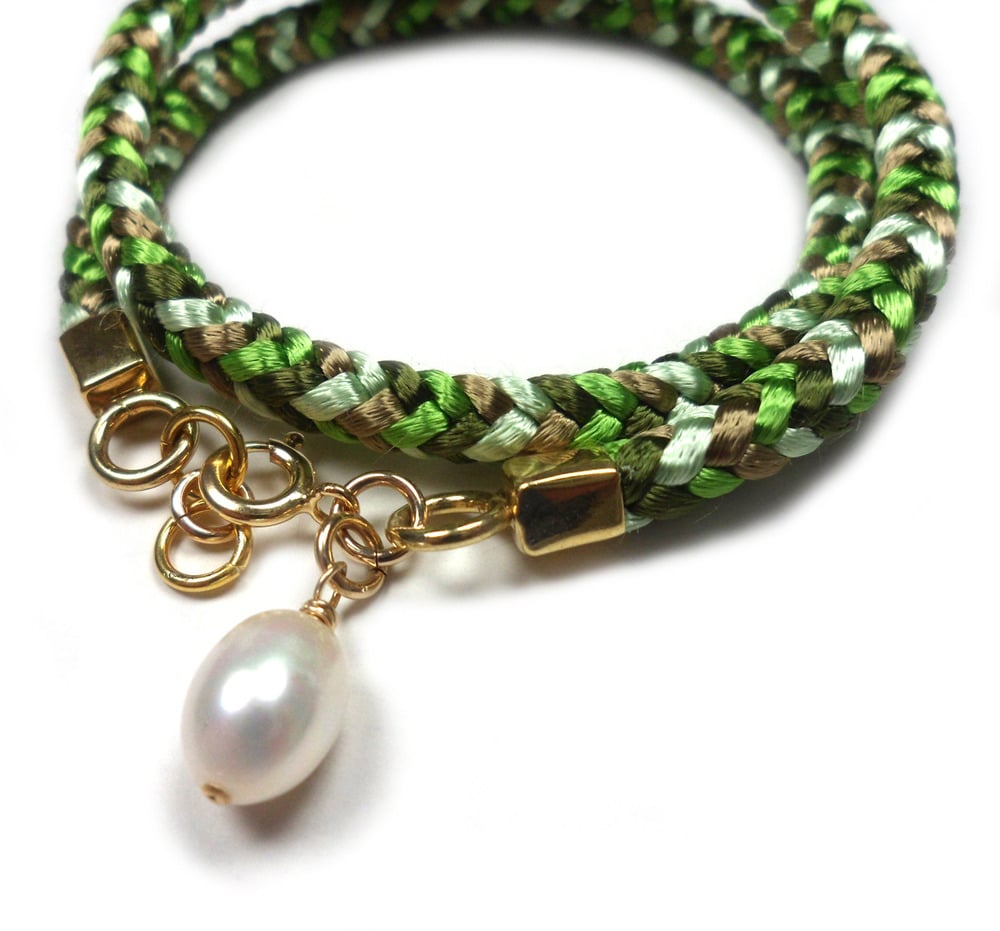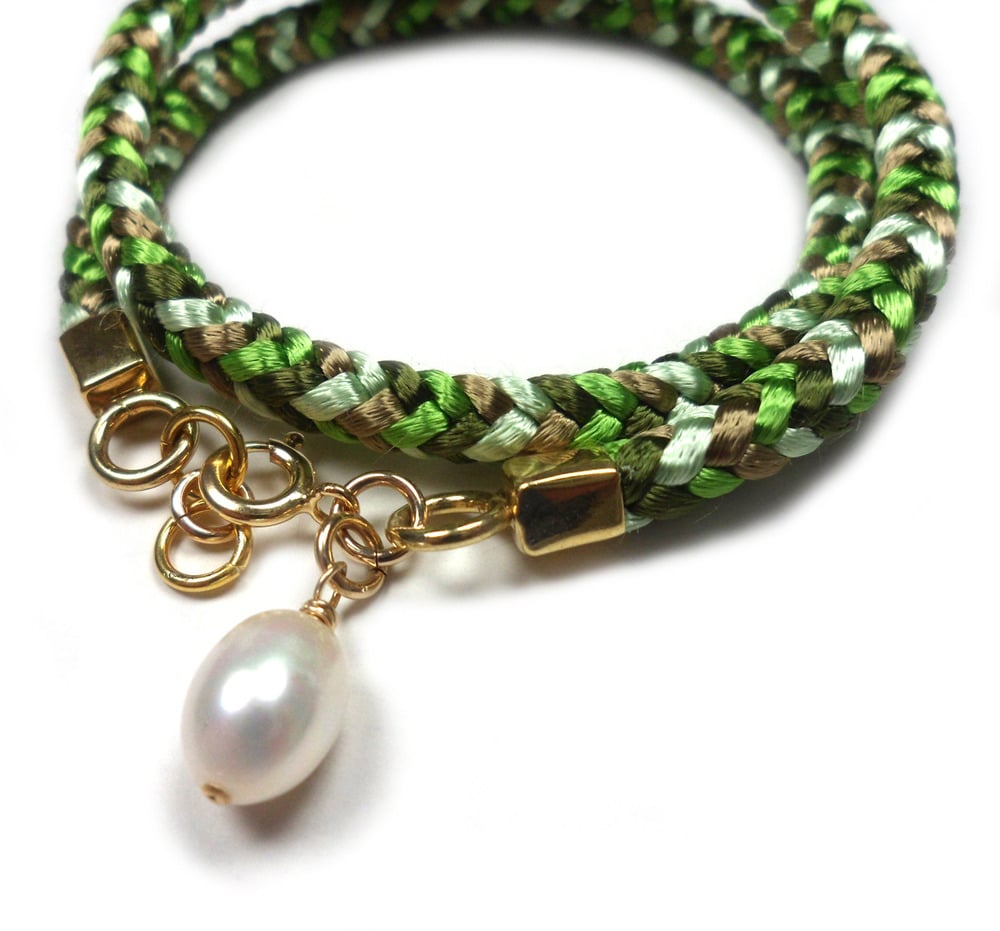 Gull og grønne skoger.... - armbånd med 925S/forgylt 14K - square braided bracelet
315,00kr
Armbånd (eller halskjede) i flettet satengsnor med endestykker/ o-ringer i sterling sølv belagt med 14K gull, lås i dublé (forgylt messing), en stor, hvit ferskvannsperle ved låsen.
Lengde (fra endestykke til endestykke): 34,5 cm, kan utvides til maksimalt 37,0 cm. Kan forlenges ytterligere med o-ringer.
Farge: Olivengrønn, kaffebrun, gressgrønn og mintgrønn.
Tykkelse på armbåndet: ca. 5-6 mm.
Dette armbåndet er flettet i 8 tråders firkantfletting og snurres to ganger rundt håndleddet. Kan også brukes som halskjede som sitter helt oppe i halsen.
English text:
Green/gold bracelet in square braid with sterling silver details. Braided by hand in Kumihimo technique.
Bracelet (or necklace) in satin cord with endcaps, lock and jump-rings in sterling silver plated with 14K gold. A large, white freshwater pearl is attached by the lock. To be wrapped 2 times around the wrist.
Length: 34.5 cm/ 13.2" (can be extended another 2.5 cm/ 1 inch).
Color: Coffee, olive, apple green and mint green.
Thickness: 5-6 mm/ 1/5".
This lovely, earthy bracelet is braided in a 8 thread square braid. You can use it as a wrap-around bracelet or a necklace that will fit tight around the neck.