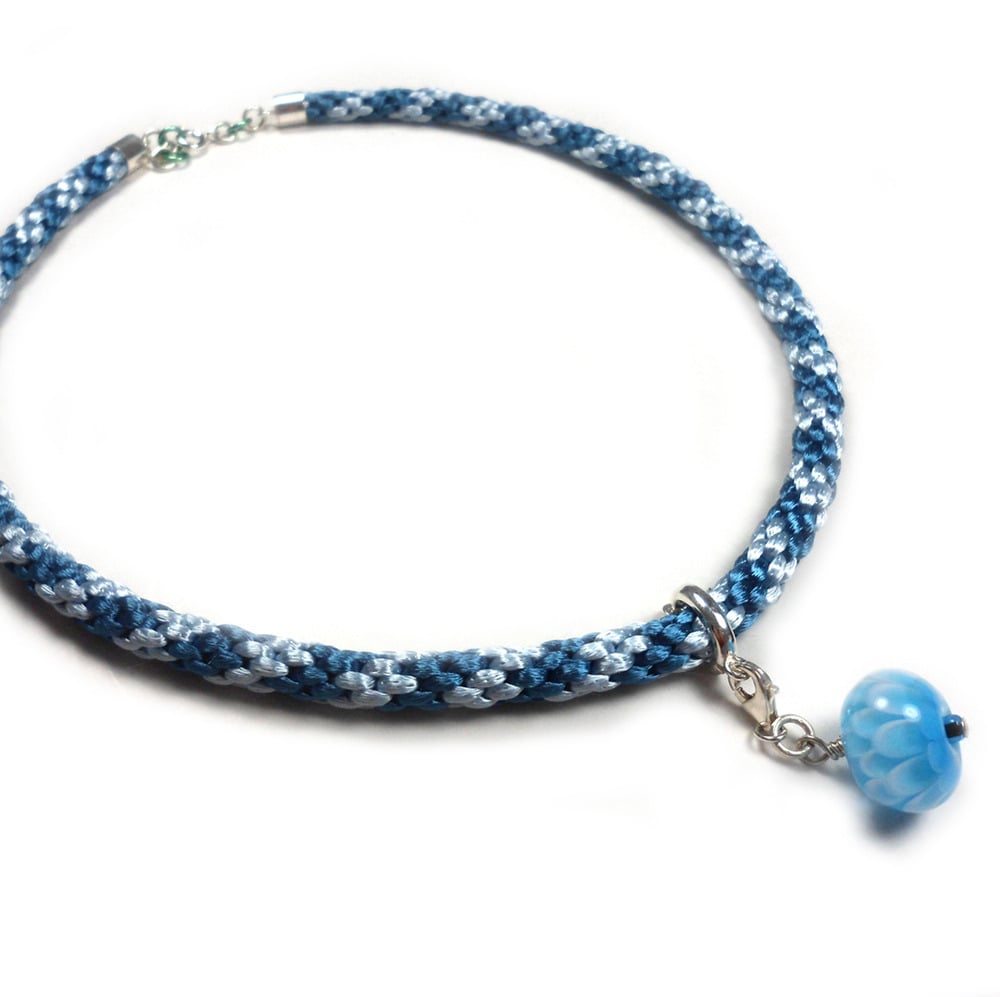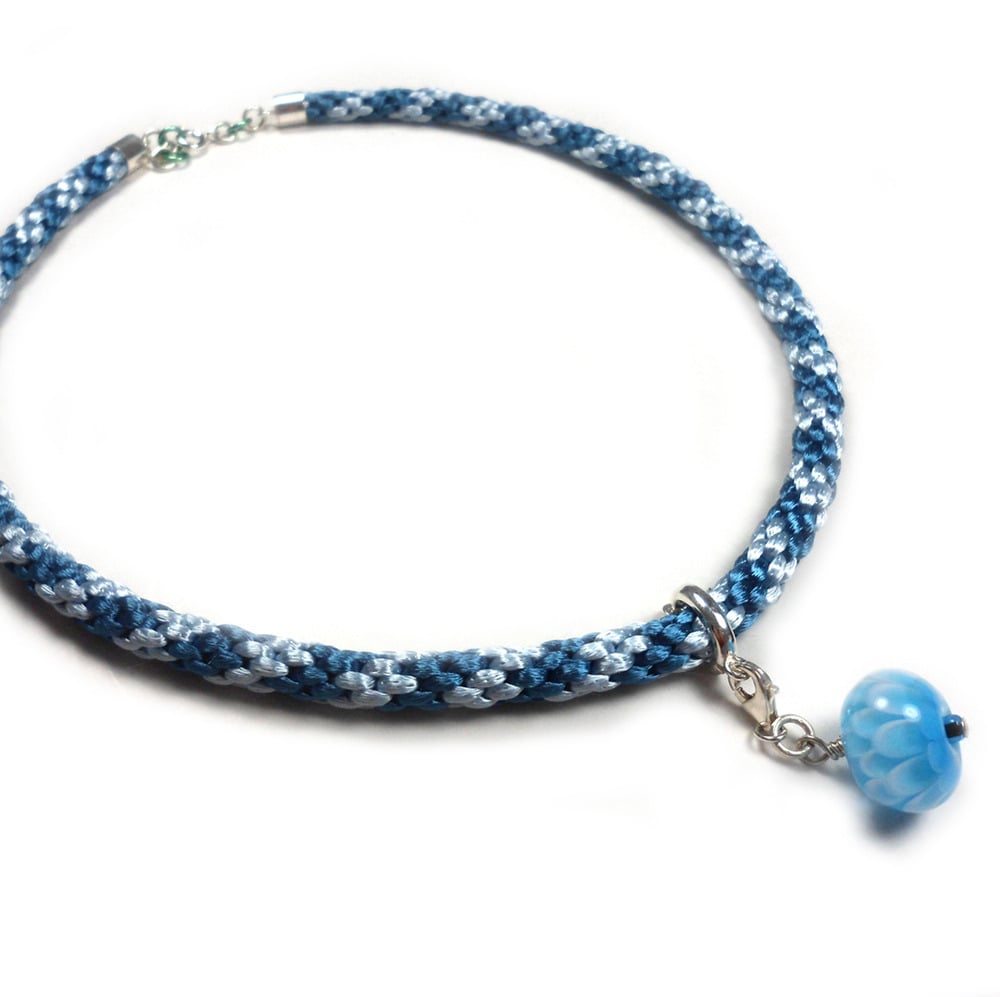 Blått halskjede med håndlaget glassperle "krysantemum" - braided necklace
425,00kr
Halskjede i flettet satengsnor med endestykker, o-ringer og rund lås i 925 sterling sølv, 16 mm håndlaget glassperle med krysantemum i sterling sølv anheng.
Lengde (fra endestykke til endestykke): 39,0 cm, maks lengde 43,0 cm.
Farge: Light blue (lyseblå) og teal (dyp turkis)
Tykkelse på halskjedet: ca. 5-6 mm.
Anheng: Blå glassperle med krysantemum laget av en glasskunstner i Nederland med sterling sølv anheng som kan åpnes og byttes, eller tas helt av.
Glassperlen er helt unik, "one of a kind".
Et unikt halskjede som kan brukes helt enkelt eller med anheng. Det henger forholdsvis høyt i halsen, avhengig av hvilket mål du har rundt halsen. Anhenget vil henge litt nedenfor halsgropen.
English text:
Blue necklace with handmade glass bead and sterling silver details. Braided by hand in Kumihimo technique.
Necklace in satin cord with endcaps, lock and jump-rings in sterling silver, 16 mm/ 1/2" hand made glass bead "chrysanthemum" set in sterling silver.
Length: 39.0 cm/ 15.25", can be extended another 4 cm/ 1.5 inches.
Color: Light blue and teal.
Thickness: ca. 5-6 mm/ 1/5".
Pendant: Blue glass bead with an imbedded chrysanthemum flower made by glasartist Caroline Dousi in Holland. The pendant is removable and the charm can also be exchanged.
OOAK.